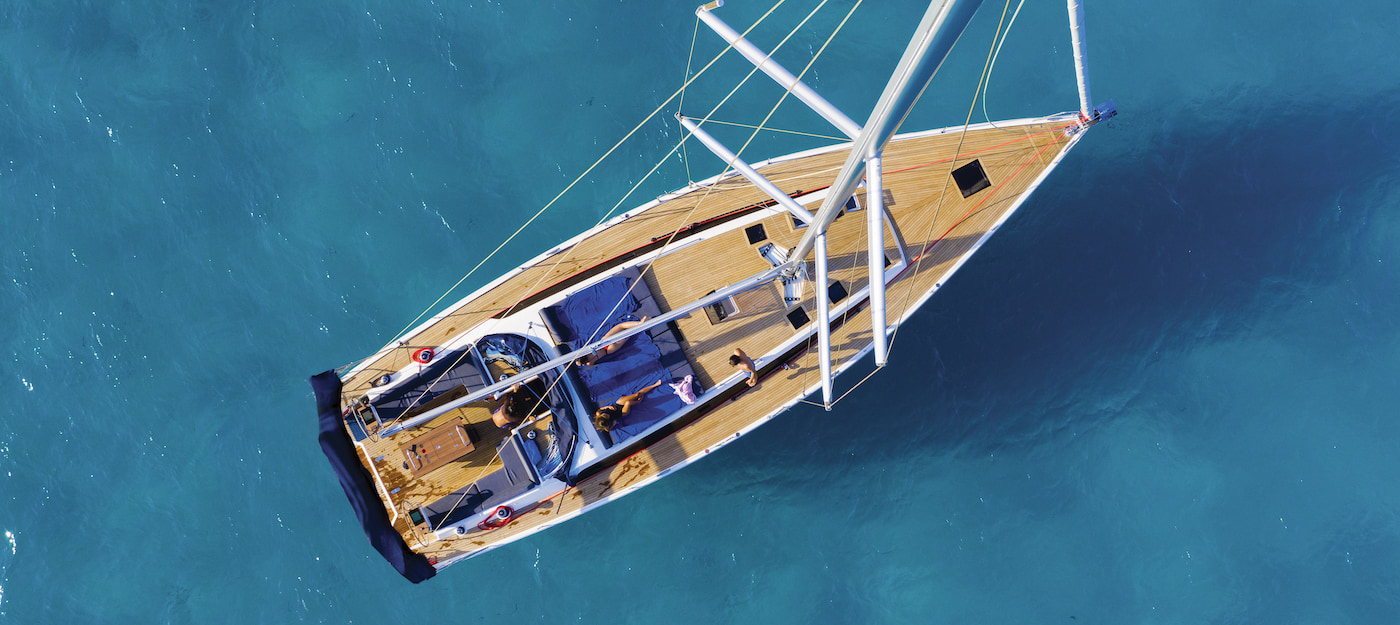 Charter: your boating holidays onboard the magical "Sauvignon Blanc".
New smiles, new horizons to discover and experience.
Chartering and living aboard the Kufner 54 is easy, the folding stern beach makes it all very simple. It's harder to get your eyes used to the amount of space available, and not just in the cockpit, where a dozen people can dine comfortably, but precisely because there's space everywhere, it's like being aboard a sixty-footer. Inside the table, which is very large, there is a very convenient fridge for drinks, so you don't have to go below deck all the time.
Charter: amazing deck living
The deck plan of the Kufner 54 is a masterpiece of space rationalisation. The yard has managed to find a solution that allows the areas dedicated to sunbathing (two sunbathing areas with 7 separate sunbathing areas on the deckhouse) to coexist with those needed for sailing. An infinite expanse of teak that, as well as being extremely functional, is also beautiful.
In addition to the sundecks, there is ample space in the bow to accommodate the tender, without it interfering with the sunbeds. In addition, the bow area remains completely free and unobstructed so that any manoeuvre can be carried out comfortably without disturbing the guests.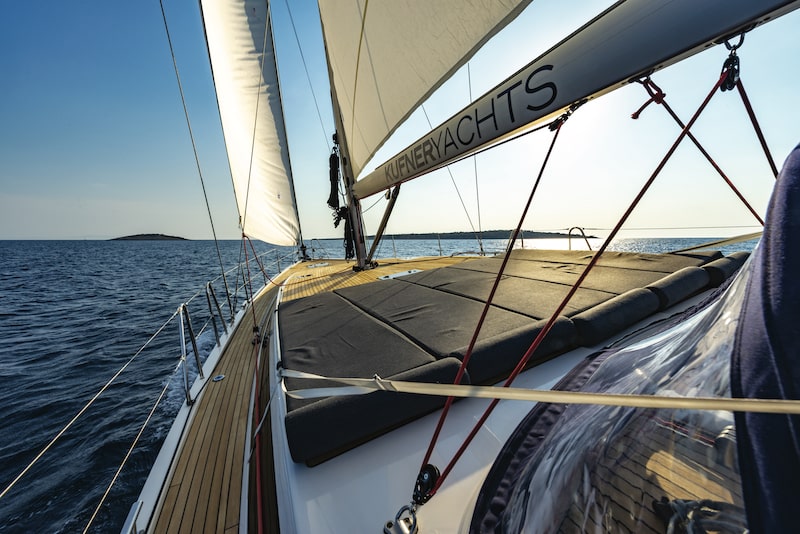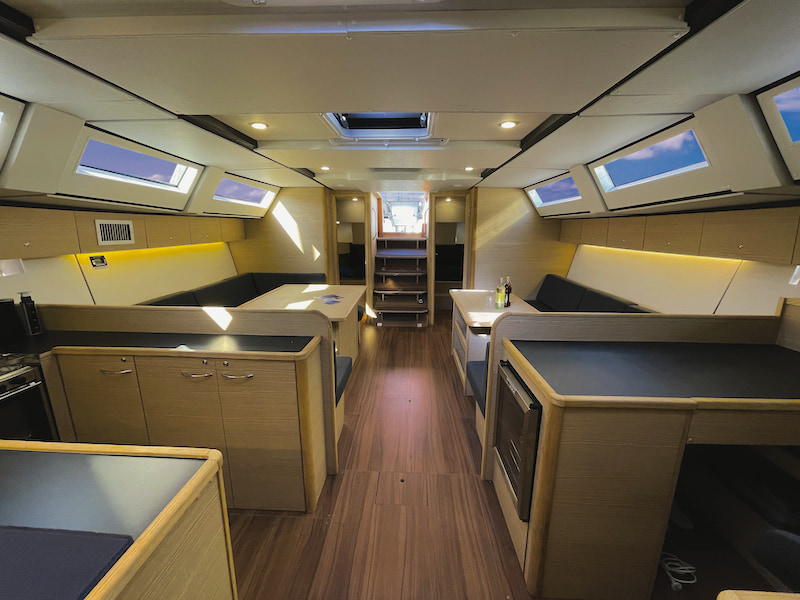 Interiors: feeling like at home
As soon as you go below deck you are struck by the size of the saloon. Very bright and generous in height it contains two sofas and two tables, with ample storage space inside. The separate U-shaped galley allows the chef to prepare his dishes without ever getting in the way of the guests. The chart area is very large and almost looks like a small office.
The two aft cabins have comfortable beds and a full-height area for easy changing, and both have a full private bathroom. In the bow, the three cabins are well balanced: the owner's cabin, a little more comfortable than the others, is in any case measured and leaves part of its space for the other two, one with bunk beds and the other with a full-size bed, which are therefore comfortable. There are also two bathrooms, one of which is very large. Two of the four bathrooms are equipped with black water tanks.
Charter onboard our Kufner 54
Charter alle Cinque Terre
Contacts and directions
Molo Ponte Morosini 21 – 16126 Genova | +39.010.2470039 – charter@marinaportoantico.it